EXHIBITIONS
On View
WOMEN OF THE WHITE BUFFALO
by Deborah Anderson
November 07, 2019 – January 12, 2020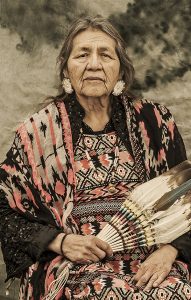 Carol Iron Rope Herrera © Deborah Anderson
Leica Gallery Boston is proud to present the New England premiere of Deborah Anderson's photo exhibition, Women of the White Buffalo. The photographs presented are images shot during the creation of Anderson's feature documentary about the Native Women from the Oglala Lakota Nation. The collection will debut on Thursday November 07, with an Artist's Reception 6 – 9 pm. We will also host a private screening of the documentary Women of the White Buffalo, at Leica Gallery Boston Saturday November 09, 7 – 8:30 pm. We are additionally pleased to be part of the Boston Art Book Fair at the Boston Center for the Arts November 09 – 10, 2019. An Artist Talk and Panel featuring Deborah Anderson, Marsha Parilla + TBA, moderated by Curator Anabel Vázquez Rodríguez, will take place at the Boston Art Book Fair, November 10, 2 – 4 pm.
"Recognizing that their voices are that of their ancestors, the oral traditions have survived centuries of abuse, genocide and misrepresentation by the non indigenous people, my story had just begun as I was shown a side of this powerful Nation that so few outsiders get to witness." – Deborah Anderson
Upcoming 2020
Book Making with Ralph Gibson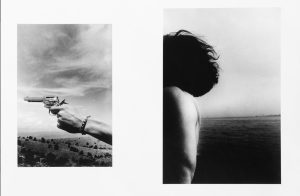 January 24 – 26, 2020
The photography book remains the foremost delivery system of a photographer's vision. In the book the sum equals more than the parts. In the world of photography all the leading practitioners have made their work and their names known by way of a major publication. For many serious photographers, however, the book is a goal difficult to realize. Often the technical steps in making a book remain a mystery. This 3-day workshop and will deal with all aspects of the book making process. We will focus on the book "dummy" as an object in and of itself. An object developed to the level of presentation for final publication. Aspects of layout, design, double-page spreads, book cover impact and editorial thrust as well as binding, typography, separation for plate-making, distribution formulas and more will be addressed.
AKADEMIE Registration →

RALPH GIBSON
January 16 – March 01, 2020
more info soon !