EXHIBITIONS
UPCOMING
SEEN : A COLLABORATION
JULY 11 – 21, 2019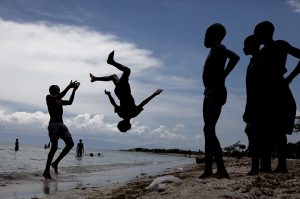 ©Nancy Farese
Seen: A Collaboration is a compelling group exhibition presenting a selection from 13 visual projects by international documentary photographers and journalists. These works are connected by the common goal of documenting and exploring diverse communities and narratives through visual storytelling. Projects range from exploring personal narratives to documenting global phenomena, linked by the shared experience of seeing and being seen. These visual projects were produced with the support and mentorship of Ed Kashi (VII Agency) and James Estrin (Lens – The New York Times), through the Anderson Ranch Arts Center.
Artists: Adria Malcolm, Anna Clare Spelman, Ali Lapetina, Arianne Clément, Ash Adams, Elias Williams, Gabriel Ellison-Scowcroft, Iaritza Menjivar, Isadora Kosofsky, Jackie Molloy, Joana Toro, Nancy Farese & Yu Yu Myint Than.

RSVP to the Opening Reception →
Sponsored and printed by Digital Silver Imaging.

UPCOMING
AMERICANA by DOUG MENUEZ
JULY 25 – SEPTEMBER 08, 2019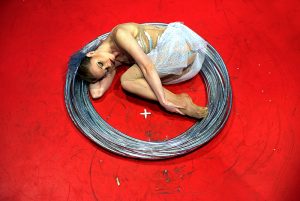 ©Doug Menuez
Leica Gallery Boston is proud to present the provocative work of documentary photographer and director Doug Menuez. The opening reception will be held on July 25th from 6pm to 9pm, followed by an Artist Talk on July 26 from 5pm to 7pm. Menuez's works on view give us an intimate glimpse to his ongoing documentation of the contemporary North American landscape. Doug Menuez will also host a Leica Akademie one day intensive workshop, on September 7, 2019 entitled, The Artist Journey: Merging Art & Commerce.
RSVP to the Opening Reception →
Leica Akademie Registration link coming soon!
Sponsored by Canson Infinity and printed by Digital Silver Imaging.