EXHIBITIONS
COVID-19 Response
Effective, Wednesday, March 18th, Leica Gallery Boston will be temporarily closed to prevent the spread of COVID-19. During this time we will be available to you, please reach out at info@leicagalleryboston.com.
For the most updated and detailed information please visit Leica Camera USA.
LEICA WOMEN FOTO PROJECT SUMMIT
Postponement Announcement
As new information becomes available regarding COVID-19 and its recent confirmed presence in the United States, our primary concern is the health and safety of our guests and colleagues. With these concerns in mind, we have decided to postpone the Leica Women Foto Project Summit scheduled to take place in Boston on March 5-8.
While we are saddened to delay what we believe are important and empowering conversations and activities among the photographic community, it is our first priority to ensure the health of all those involved.
We are thankful to all those who expressed excitement to attend the planned events throughout the duration of the Summit. We are continuing to closely monitor the situation and heed the advice of the federal government and health agencies and look forward to sharing an update on rescheduled dates as soon as possible.
Instagram Weekly Live Interviews @leicagalleryboston
UPCOMING
Jackie Molloy May 30 2pm ET
COVID-19 Response Update
Effective, Tuesday, May 26th, Leica Gallery Boston will be providing curbside pick up for prints and artist books. For virtual gallery tours, specific print, books, and our full print catalogue please send a request to info@leicagalleryboston.com +1 857-305-3609
For camera gear and accessories please inquire directly at Leica Store Boston
info@leicastoreboston.com +1 857-305-3609
RECENT
EJ Camp May 23, 2pm ET
Stella Johnson Saturday May 16, 2pm ET
Iaritza Menjivar Saturday May 09, 2pm
Deborah Anderson May 02, 2pm ET
Jennifer McClure April 25, 2pm
Craig Semetko April 18, 2pm
Eva Woolridge April 11, 2pm
Yana Paskova April 4, 2pm
Debi Cornwall March 29, 3pm
#StayHomewithLeica.
LEICA WOMEN FOTO PROJECT EXHIBITION
March 05 – June 28, 2020
We are honored to showcase a unique visual series told by photographers Debi Cornwall, Yana Paskova and Eva Woolridge, the award recipients from the inaugural Leica Women Foto Project in the initiative's first gallery exhibition.

Upcoming Exhibitions
Craig Semetko
July 30 – September 13, 2020
Brain Babineau
September 17 – November 01, 2020

STILL THE BODY by Jennifer McClure
November 05, 2020 – January 03, 2021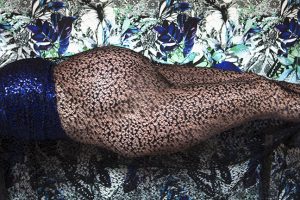 © Jennifer McClure
Leica Gallery Boston is proud to present "Still the Body" by fine art and documentary photographer Jennifer McClure. "Still the Body" is a deeply personal exploration on pregnancy, through a photographers perspective. McClure uses the camera to ask and answer questions. Her work is about solitude and a poignant, ambivalent yearning for connection. Jennifer was awarded CENTER's Editor's Choice by Susan White of Vanity Fair in 2013 and has been exhibited in numerous shows across the country. She was a 2017 Critical Mass finalist and twice received the Arthur Griffin Legacy Award from the Griffin Museum of Photography. Jennifer also founded the Women's Photo Alliance in 2015.
"Some people regret not having a child. I was worried that I might regret having one. ..While I fought my fears about losing my own identity, my body forced me to sit still. My body took over as I struggled with what to hold on to and what to release. There would be an end, there would be a beginning. This was my interlude." – Jennifer McClure
Please stay tuned for programming updates.