EXHIBITIONS
CURRENT
March 07 – April 21, 2019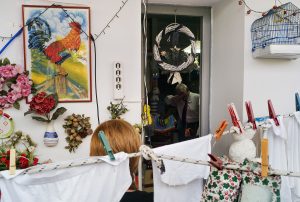 Leica Gallery Boston is proud to present "ZOI" by
Stella Johnson
.
The photographs in Stella Johnson's exhibition, "ZOI", also the title of her new book, were made in Crete and Lesvos over the post-recession years of the last decade.
Stella Johnson is a photographer and educator known for her passionate and honest documentary projects. Johnson's photographs have been widely exhibited in the United States and internationally.
Her work is held in public collections including The DeCordova Museum and Sculpture Park, The Haggerty Museum of Art, The Museum of Fine Arts, Houston, The Portland Museum of Art, and The Southeast Museum of Photography, among others.
UPCOMING
Exhilarated and Exhausted by Neal Preston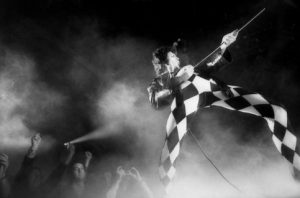 April 25 – July 07, 2019
Leica Gallery Boston & Leica Gallery Los Angeles are proud to present, "Exhilarated and Exhausted" by Neal Preston. One of the most highly respected photographers in the history of the music business, Neal Preston's career has spanned well over 4 decades. Preston has made a profound contribution to the pop culture histories of multiple generations, through every media outlet possible. Best known in rock circles as Led Zeppelin's U.S. tour photographer in the mid-1970's, his rock-and-roll travels have taken him around the world many times. An accomplished photojournalist, Preston has shot stories and covers – not only on musicians- for a multitude of world-class magazines including Newsweek, Time, and Rolling Stone. In 1980 he began a 30 year-long relationship with People Magazine and to this day remains the most-assigned photographer in the history of the magazine, with almost 700 shoot days to his credit. A true sports fanatic, Preston has worked at six Olympic Games, and has also photographed many other major sporting events. Preston's work has been widely exhibited nationally and internationally, including the Smithsonian in Washington D.C., the National Gallery in London, and the Rock and Roll Hall of Fame in Cleveland, Ohio

Opening Reception: April 25, 6-9pm
Artist Talk: April 26, 5-7pm
Leica Akademie USA: April 27 One-day Masterclass, MUSIC PHOTOGRAPHY with NEAL PRESTON
RSVP for the Opening Reception→
REGISTER for the Leica Akademie Master Class→