EXHIBITIONS
On View
SELECTED WORKS 1966-2016
by Ralph Gibson
January 16 – March 01, 2020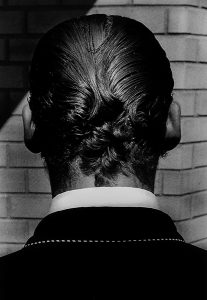 © Ralph Gibson
Leica Gallery Boston is proud to present the provocative work of the legendary American photographer, Ralph Gibson. "Selected Works 1966 – 2016" is an intimate glimpse of Gibson's extensive career, featuring a collection of silver gelatin and color prints. Please join us for an artist reception & book signing, January 23, 6 – 9 pm. Additionally Gibson will conduct a Leica Akademie three-day Book Making Master Class, January 24 – 26, 2020.
Gibson received three fellowships from the National Endowment for the Arts in 1973, 1975, and 1986. In addition, he was awarded a Guggenheim Fellowship in 1985. The photographer also received a fellowship from the National Endowment for the Arts, the Leica Medal of Excellence, and the Silver Plumb Award. He is a Commandeur de l'Ordre des Arts et des Lettres, holds honorary doctorates from the University of Maryland and Ohio Wesleyan University, and, in 2007, earned The Lucie Award for Fine Art Photography. His work has been displayed by more than 150 venues around the world.
Reception RSVP →



LEICA WOMEN FOTO PROJECT EXHIBITION
March 05 – April 26, 2020
We are honored to showcase a unique visual series told by photographers Debi Cornwall, Yana Paskova and Eva Woolridge, the award recipients from the inaugural Leica Women Foto Project in the initiative's first gallery exhibition. Join the Opening Reception on March 5th, followed by the Artist Talk on March 6th to get the full experience. On view until April 26, 2020.
LEICA FOTO WOMEN PROJECT | SUMMIT 2020
Celebrate the Female Visual Voice
March 05 – 08, 2020
Explore empowerment and entrepreneurship in photography through the female perspective in a special 4-day event at Leica Gallery Boston, March 5-8. The Leica Women Foto Project | Summit brings together a community of trailblazing visionaries whose dedication to the business and art of their craft are reshaping their respective industry, unlocking new opportunities for others. Find inspiration as you network with industry leaders in a series of keynote discussions and conversations as well as hands-on activities to help you prioritize and monetize your passion.
ALL EVENTS ARE COMPLIMENTARY AND OPEN TO THE PUBLIC UNLESS NOTED OTHERWISE. REGISTRATION IS REQUIRED.