EXHIBITIONS
ON VIEW
EXHILARATED AND EXHAUSTED
by NEAL PRESTON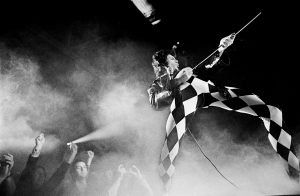 April 25 – July 07, 2019
Leica Gallery Boston & Leica Gallery Los Angeles are proud to present, "Exhilarated and Exhausted" by Neal Preston. One of the most highly respected photographers in the history of the music business, Neal Preston's career has spanned well over 4 decades. Preston has made a profound contribution to the pop culture histories of multiple generations, through every media outlet possible. Best known in rock circles as Led Zeppelin's U.S. tour photographer in the mid-1970's, his rock-and-roll travels have taken him around the world many times. An accomplished photojournalist, Preston has shot stories and covers – not only on musicians- for a multitude of world-class magazines including Newsweek, Time, and Rolling Stone. In 1980 he began a 30 year-long relationship with People Magazine and to this day remains the most-assigned photographer in the history of the magazine, with almost 700 shoot days to his credit. A true sports fanatic, Preston has worked at six Olympic Games, and has also photographed many other major sporting events. Preston's work has been widely exhibited nationally and internationally, including the Smithsonian in Washington D.C., the National Gallery in London, and the Rock and Roll Hall of Fame in Cleveland, Ohio.
UPCOMING
SEEN : A COLLABORATION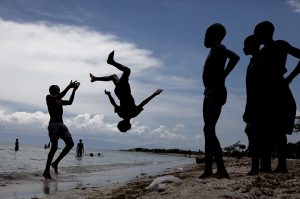 ©Nancy Farese
JULY 11 – 21, 2019
Seen: A Collaboration is a compelling group exhibition presenting a selection from 13 visual projects by international documentary photographers and journalists. These works are connected by the common goal of documenting and exploring diverse communities and narratives through visual storytelling. Projects range from exploring personal narratives to documenting global phenomena, linked by the shared experience of seeing and being seen. These visual projects were produced with the support and mentorship of Ed Kashi (VII Agency) and James Estrin (Lens – The New York Times), through the Anderson Ranch Arts Center.
Artists:
Adria Malcolm
Anna Clare Spelman
Ali Lapetina
Arianne Clément
Ash Adams
Elias Williams
Gabriel Ellison-Scowcroft
Iaritza Menjivar
Isadora Kosofsky
Jackie Molloy
Joana Toro
Nancy Farese
Yu Yu Myint Than
AMERICANA by DOUG MENUEZ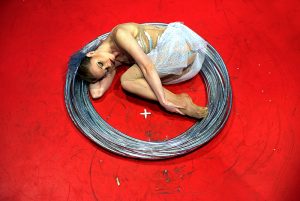 ©Doug Menuez
JULY 25 – SEPTEMBER 08, 2019
Reception July 25, 5 – 9 pm
Artist Talk July 26, 5 – 7 pm
Leica Akademie September 6 – 8, 2019