EXHIBITIONS
ON VIEW
Metropolis by Alan Schaller
January 10 – 27, 2019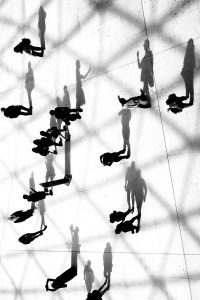 Leica Gallery Boston is proud to present "Metropolis" by Alan Schaller with an opening reception on January 10th from 6-9PM followed by a lively Artist Talk at the gallery on January 11th, 5-7pm to discuss his work in-depth. Schaller will also host a Leica Akademie Master Class entitled Black & White: A Workshop January 12 – 13. Alan Schaller is a London based photographer who specialises in black and white photography. His work is often abstract and incorporates surrealism, geometry, high contrast and the realities and diversities of human life. UK based publications who have featured his work include The Guardian, The Financial Times, Time Out and The Independent. He is a brand ambassador for Leica Cameras. Schaller co-founded the Street Photography International Collective (SPi).
RSVP to the Opening Reception →
RSVP to the Artist Talk →
REGISTER for the Leica Akademie Master Class→ SOLD OUT (for waitlist please contact Akademie@leicacamerausa.com)
UPCOMING
Ghost-Shaped People by Ryan Muirhead
January 31 – March 3, 2019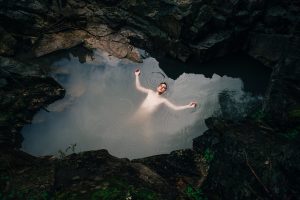 Leica Gallery Boston is proud to present "Ghost-Shaped People" by Ryan Muirhead. Please join us at the opening reception on January 31st, 6-9pm, followed by a lively Artist Talk at the gallery on February 1st, 5-7pm to discuss his work in-depth.
Ryan Muirhead is an artist interested in using photography to explore what it means to be human and the world around him. He spends his days making personally significant images with old film cameras. His sincere belief in the power of art to be able help us understand who we are, heal emotional wounds, and bridge divides between us, drives a passion for teaching both the technical and artistic elements of photography. He currently resides in Portland, Oregon.
March 07 – April 21, 2019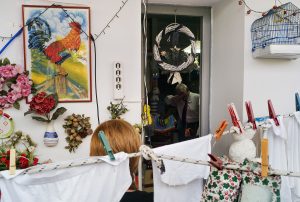 Leica Gallery Boston is proud to present "ZOI" by
Stella Johnson
. Please join us at the opening reception and artist talk on March 7th, 6-9pm. There will be an Artist Talk 6-7pm with Stella Stella Johnson and writer Marina Hatsopoulos, followed by a Reception 7-9pm. Johnson will also be hosting a three day Master Class entitled Seeing Boston with Leica Akademie USA March 8 – 10, 2019.
The photographs in Stella Johnson's exhibition, "ZOI", also the title of her new book, were made in Crete and Lesvos over the post-recession years of the last decade.
Stella Johnson is a photographer and educator known for her passionate and honest documentary projects. Johnson's photographs have been widely exhibited in the United States and internationally.
Her work is held in public collections including The DeCordova Museum and Sculpture Park, The Haggerty Museum of Art, The Museum of Fine Arts, Houston, The Portland Museum of Art, and The Southeast Museum of Photography, among others.