EXHIBITIONS
ON VIEW
AMERICANA by DOUG MENUEZ
JULY 25 – SEPTEMBER 08, 2019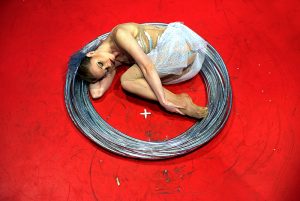 ©Doug Menuez
Leica Gallery Boston is proud to present the provocative work of documentary photographer and director Doug Menuez. Menuez's works on view give us an intimate glimpse to his ongoing documentation of the contemporary North American landscape. Doug Menuez will also host a closing and book singing and a Leica Akademie one day Master Class, on September 7, 2019 entitled, The Artist Journey: Merging Art & Commerce. Doug Menuez, Documentary photographer and director, was invited by Steve Jobs and other leading innovators of the Digital Revolution to record their stories of struggle, failure, sacrifice and success. From 1985-2000 he photographed the people who created more jobs and wealth than at any time in human history. The book Fearless Genius captures the human face of innovation and shows what it takes to transform powerful ideas into reality. Foreword by Elliot Erwitt, Introduction by Kurt Andersen.
"An indispensable look at how the world we know now was actually constructed … a vital piece of photographic history."
— KIRKUS REVIEWS
Doug Menuez once stood at the North Pole, crossed the Sahara, had tea with Stalin's daughter and held a chunk of Einstein's brain. Quitting his blues band in 1981, he began his career freelancing for Time, LIFE, Newsweek, Fortune, USA Today, the New York Times Magazine and many other publications. He covered the AIDS crisis, homelessness in America, politics, five Super Bowls and the Olympics. His portrait assignments included Presidents Bush, Sr. and Clinton, Cate Blanchett, Robert Redford, Lenny Kravitz, Mother Teresa, Jane Goodall and Hugh Jackman. His award-winning advertising campaigns and corporate projects for global brands include Chevrolet, FedEx, Leica, GE, Chevron, HP, Coca Cola, Emirates Airlines, Charles Schwab and Microsoft. His extensive archive of over one million images was acquired by Stanford University Libraries in 2004. Doug divides his time between the Hudson Valley and NYC.
Leica Akademie Registration →
RSVP to the Closing & Book Signing →

Sponsored by Canson Infinity and printed by Digital Silver Imaging.


UPCOMING
SLANT RHYMES
by ALEX WEBB & REBECCA NORRIS WEBB
September 12 – November 03, 2019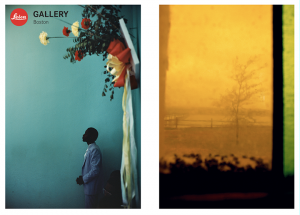 © Alex Webb and Rebecca Norris Webb
Robert Klein Gallery in partnership with Leica Gallery Boston is pleased to present two exhibitions by renowned photographers, Alex Webb and Rebecca Norris Webb. Slant Rhymes, a photographic conversation between both artists, will be hosted at Leica Gallery Boston with a reception, talk and book signing Thursday September 12th, 6 – 9 pm. Their latest collaborative effort, Brooklyn: The City Within, will be presented nearby at Robert Klein Gallery, 38 Newbury Street, 4th floor, with an opening reception and book signing Saturday, September 14th, 2 – 5 pm.
A Magnum Photos member since 1979, Alex Webb has published 16 photography books, including The Suffering of Light, a survey book of 30 years of his pioneering color street photographs. Originally a poet, Rebecca Norris Webb often interweaves her text and photographs in her six books, most notably with her monograph, My Dakota. Both artists have been exhibited at museums worldwide, and have had their work appear in numerous publications, including The New York Times and National Geographic. They have been awarded numerous grants, most recently from the National Endowment for the Arts.
RSVP to the Opening Reception →